If you're not the only one listening to your music and you're sharing it with other family members. Chances are you want something that sounds better than your laptop's built-in speaker or your smartphone's speaker. As a matter of fact, you might be thinking of buying a portable Bluetooth speaker for your home.  You may want to save at least $100 to $200 to get a decent wireless audio speaker.
However, a lot of audio enthusiasts would rather go for a multi-speaker home setup that comes with an Airplay or Sonos. Of course, sound quality is their primary concern, but you need to understand the price difference between a full-house speaker system and a Bluetooth wireless speaker. Usually for a multi-speaker setup, it will cost you for a minimum of $500 to a maximum of $2,000. Not to mention that you need to install it in various places in your home, and that would require several devices like routers, receivers, etc.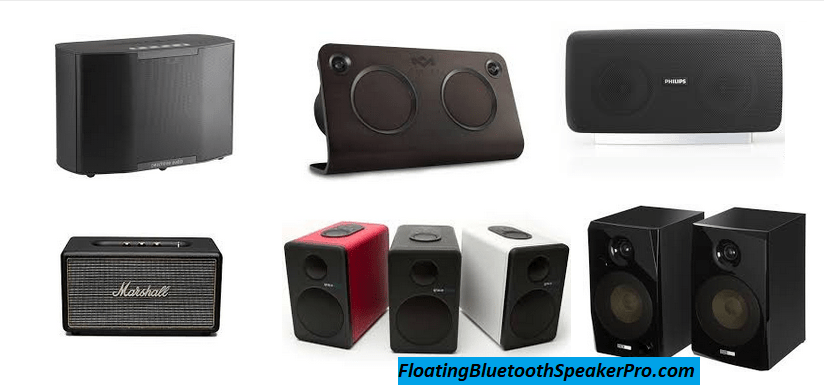 Now, why would you pick a home Bluetooth speaker?
Laptop computers and smartphones can easily pair with a home Bluetooth speakers, while Airplay and Sonos are more compatible with Apple gears.
You can also move a battery-powered wireless speaker between areas in your home, and this eliminates the expense of having multiple Sonos and Airplay speakers. So, it's more cost effective than spending your money on multiple speakers.
Also, there are different types and grades of Bluetooth speakers and these are the following:
Ultra-Portable Models – These are the smallest wireless speakers in the group and they are commonly priced at $100. The design as well as the sound performance of these speakers is meant for personal use only, so expect that they lack bass and volume.
Mid-Range Portable Speakers – They are still portable but with more bass and volume. These wireless speakers can cost $200 to $300. A lot of people choose this category, because the speakers in this group can really provide the sound performance that they are looking for. Though it may not be as good as those high-end Bluetooth speakers, but they can produce quality sound.
High-End Home Bluetooth Speakers – These top-end portable speakers are priced at $400-plus. If you can afford it, then you can expect the best quality in wireless audio performance. They are really worth the price and the sound they produce will not distort even at full volume.
Depending on your budget, you can choose the type of Bluetooth speaker for your home. Furthermore, wireless speakers run on built-in battery, which means after you fully-charged the device. It can go for 7 – 15 hours of non-stop music and this is exceptionally advantageous to people who don't want to bring the typical wired adapter associated with mainstream speakers. So, you can easily move the Bluetooth speaker anywhere in your house.
Another aspect of a home Bluetooth speaker system is their capability to connect or pair with another device. Even without reading the instruction manual, you can just hold down the power button or press the pairing button until it shows up in your device. Usually, it will pop up on the Bluetooth list and you can just tap it to pair. Once it's connected, it will remember your device, so the next time the speaker come into range with your device – it will automatically connect.
When it comes to features, traditional wired speakers are only used for playing music, while wireless speakers have the capability to become speakerphones. Most of the time they are used for conferencing and depending on the model, you can expect vocal clarity in most of your calls. These might not be so useful for some people, but this is actually a great feature to have and I find it useful.
Other Bluetooth speakers can even be used as a back-up power bank. This means that they can charge other mobile devices. Speakers with this feature usually have 1500mAH built-in battery. Although this feature may not be useful indoors, it's definitely a great option especially if you're planning to bring the speaker with your when you travel.
So, we're down to the last question:
Is a Bluetooth speaker good enough for your home?
Definitely! It's more affordable and user-friendly. Most importantly, it can provide top quality audio for your whole family. So, the next time you share your tunes – better get a high-end Bluetooth speaker for your home.